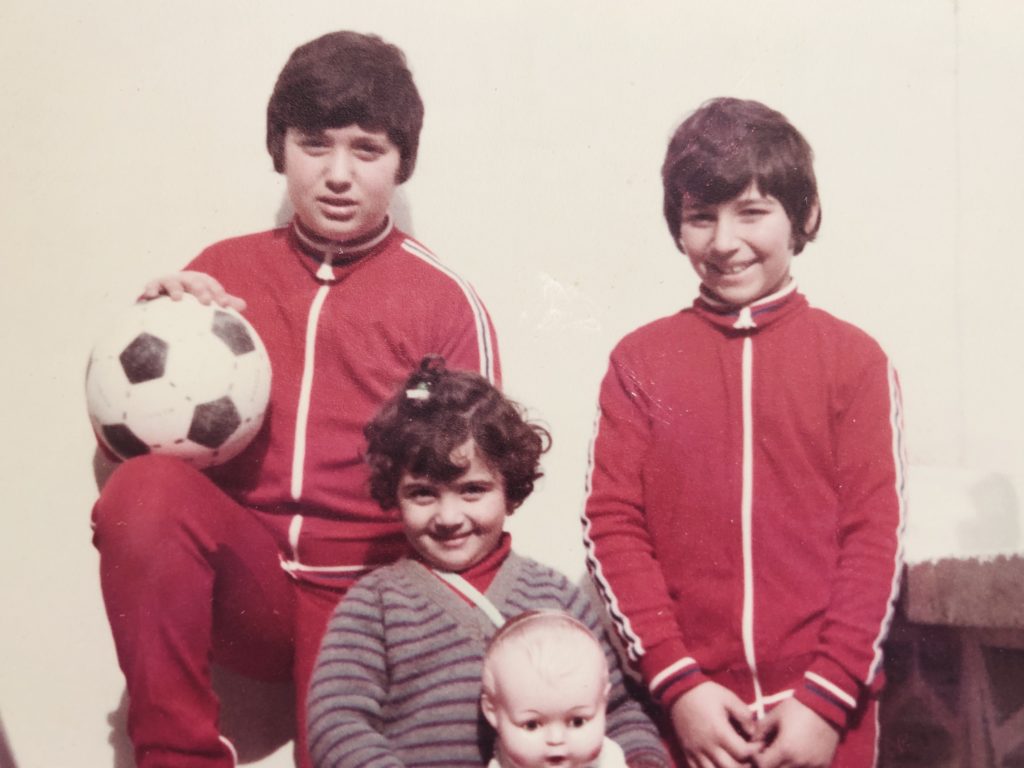 PAUL; my parent's first born child, my eldest brother who would have today celebrated his 50th Birthday!
 His faith was to only live 10 years of his life but his memory has been living in us for 40years.  Why do I write this today?  Because from a 3 year old girl I was then to the mother I am now, I have often thought of the unfathomable pain my parents must have gone through and what made them survive it.  My mum always said it was her faith followed by the birth of my younger brother 6 years after and my sister Pauline.  There were times I questioned that faith but today, as I was at church with my boy, I thought: 'What else can possibly comfort you if life gives you such a blow, if not belief'?! 
I grew up knowing loss and I cried many a times over my brother's death, I cry now as I write this and every time I remember his gentle ways, his good nature and protective brotherhood spirit towards me. But knowing loss has shown us as a family how there is strength. It has helped us accept the reality that one day we too must go and join our brother whenever that may be. And above all it has taught us that we are and will not be the only ones to go through this heartache in life. Wishing anyone going through grief, strength and much love.
To my brother Paul, your 10 years of age deceived the richness of your soul for it is alive in me now as it was then. And so it lives in all the family, we love you dearly.